Happiness is built starting with the first brick
We help children in Colombia by delivering support for their education.
In collaboration with: Pies Descalzos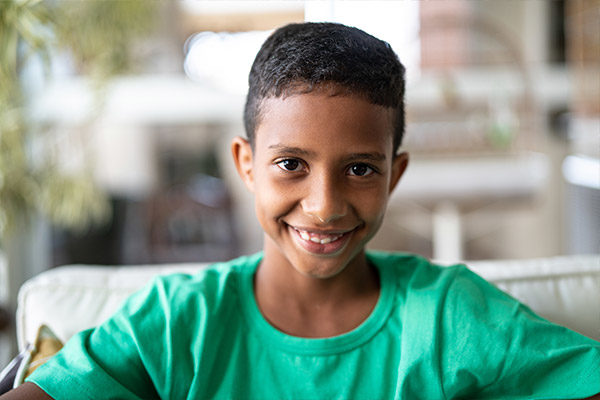 THE CHALLENGE: dropouts have many faces
According to official statistics 30% of Colombia's population live below the poverty line.
This situation affects children in particular, who grow up in circumstances of destitution. Over one million children and adolescents in Colombia don't have access to education.
In addition to which, the widespread phenomenon of falling behind academically coupled with a string of other challenges, results in many permanently leaving school with lasting effects for these children's prospects.
Hence, providing support through targeted programmes is essential in enabling these children and adolescents to reclaim their right to an education and hope in a better future.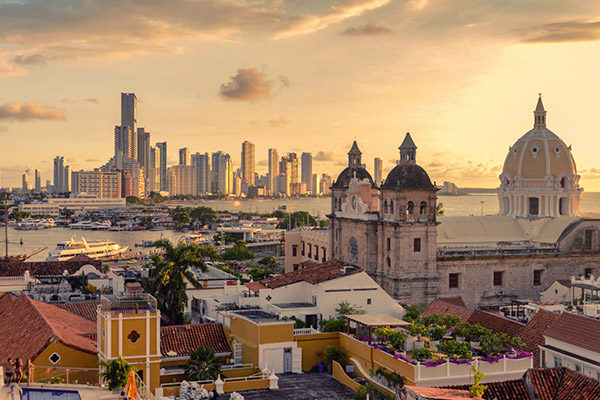 THE GOAL: to uphold even the most vulnerable children's rights to an education
The aim of Building Happiness is to support the work of the Pies Descalzos Foundation, an NGO founded by Shakira in 1997, to develop quality public education for children who are especially vulnerable in Colombia.
The project's mission is to build a new school to support many families through the provision of education to their children.

OUR PROJECT: a new school to study for free
The Building Happiness project also foresees a collaborative outreach programme between Costa Crociere and Shakira, who stars in the Felicità al Quadrato advertising campaign.
The famous, international artist's commitment to support Colombian children and families took shape in 1997, through the creation of the Pies Descalzos Foundation. The foundation's activity is inspired by a model of quality public education that also offers nutritional and health programmes, as well as specialised training for parents and local communities.
Costa Crociere Foundation's active participation in Pies Descalzos' humanitarian programme, resulted in the construction of a new school for the children of Cartagena, Colombia.
The school will welcome 1300 students between the ages of 6 and 18, and will deliver education and support, including nutritional and health programmes, as well as a range of educational activities for parents and the community at large.
The school's first brick, symbolically named "The Brick of Happiness", was gifted to Shakira during the project's official opening ceremony and reached Cartagena onboard the Costa ships, on a very special journey that involved crew members and the ship's guests collecting messages of goodwill to be delivered to future students along with the inaugural stone of their new school.